News
October 31, 2020 –Coming in 2021 a new book by Gary W. Clark: G.A.R. and Civil War Veteran Research Guide, a guide to Grand Army of the Republic (G.A.R.) records of your Civil War ancestors.
The G.A.R. was a post-Civil War veteran organization that helped Civil War widows and orphans, disabled soldiers, and lobbied for veteran pension legislation. It left a vast trail of records that may help you uncover details of your veteran's history.
June 1, 2020 –Announcing the PhotoTree YouTube channel, with informative and fun videos for the genealogist and historian. Check it out here!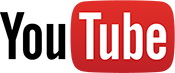 November 1, 2019 – Cemetery and Gravestone Handbook was released for publication today. Find it at Amazon.com.